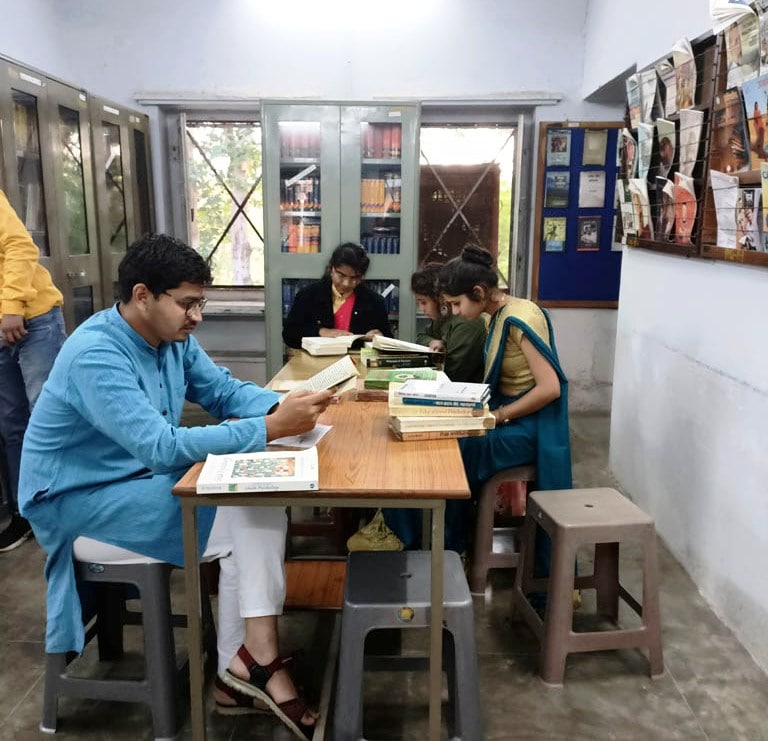 Digantar maintains two libraries, one in the main campus and one at the school (Vidyalaya). The library in the main campus has approximately 10,600 books, primarily covering categories such as Education Psychology, Philosophy, Sociology, History, Art, Science, Mathematics, Hindi Literature, English Literature, Dictionaries and Encyclopaedia, Biographies of historical personalities, children's literature, etc. Additionally, the library houses a collection of around 3000 periodicals/magazines issues under approximately 40 titles. The library operates from 3:30 pm to 5:00 pm, Monday to Friday. This is because of the paucity of funds, as currently we only have only one librarian responsible for libraries at the main campus as well as for the one in the Vidyalaya.
The library at Digantar Vidyalaya,situated in Bhavgarh village, houses approximately 27,700 books. Among these, around 9,000 are reference books, and about 18,000 are children's books. The library offers books in four languages: Hindi, English, Urdu, and Sanskrit. Additionally, it provides access to Hindi newspapers. The library room can accommodate up to 70 readers at a time, with different seating arrangements available. Every week, each group of learners gets an opportunity to spend time in the library. During this time, they can borrow books, receive orientation if needed, and younger children get to enjoy storytelling sessions.
On Fridays, a sub-library at the School at Khonagorian, which is part of the main library at Vidyalaya, opens from 11:00 am to 3:00 pm. This sub-library holds around 300 books, which are changed at regular intervals.