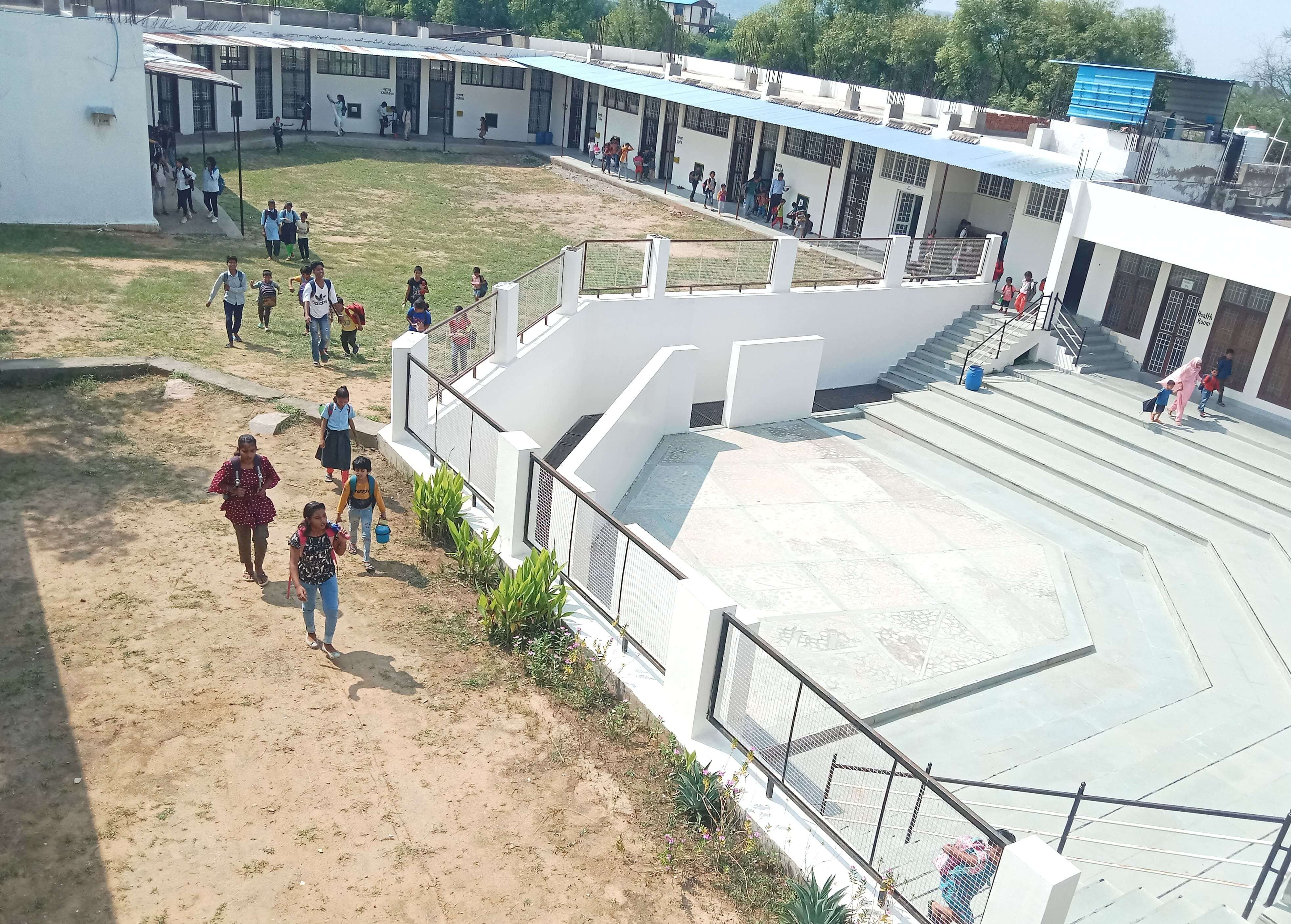 At present, Digantar runs two schools located in Kho Nagorian and Bhawgargh Bandhya villages. The primary school at Kho Nagorian village, established in 1992, occupies about 6700 sq feet of land, adjacent to the Jhalana forest area, a part of the Aravalli Hills. Despite limited facilities, the community generously provides this land/space free of cost. In essence, the school operates on government land under the understanding that it may need to be vacated whenever the government requires it. Teaching takes place in four tin sheds, with additional small tin-roofed rooms for science lab, carpentry, and a playroom. There is also a small office room.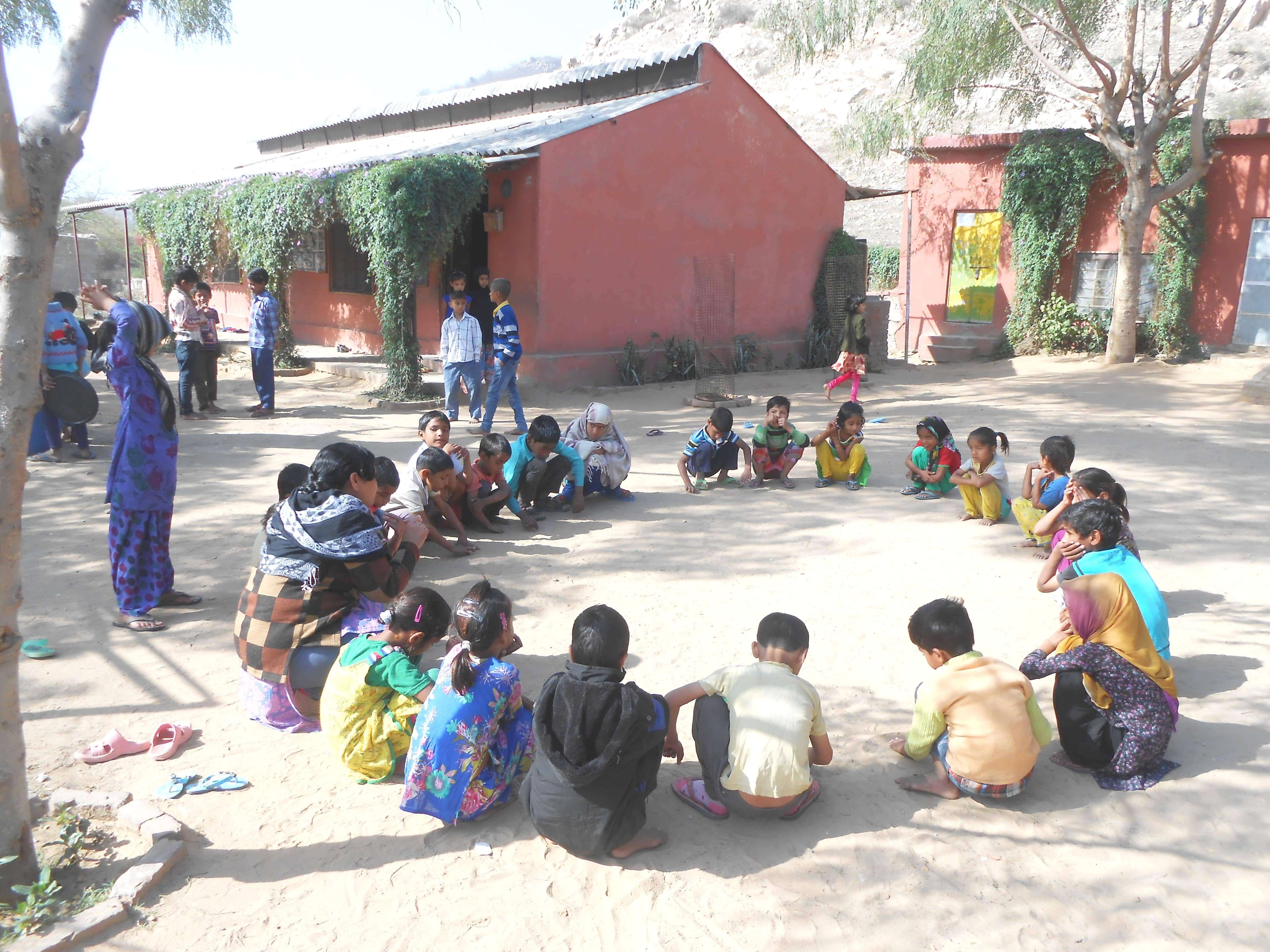 The Vidyalayat at Bhawgargh Bandhya village is situated in a spacious campus of about 1.75 hectares and has 2 buildings. The land for this school is on 99-year lease from the government, allotted at concessional rates applicable for schools. One of the buildings has a tin roof, while the other one is a permanent structure with a concrete roof. This concrete building is equipped with 9 classrooms, along with separate rooms dedicated to a science lab, computer lab, heath care room, and an office. It also has an Assembly Hall and an open-air theatre, providing ample space for various activities and events. Carpentry unit, clay modelling, Organic Nutrition Garden, etc. are some of the specialties to engage the children, along with space for training units for stitching and plumbing.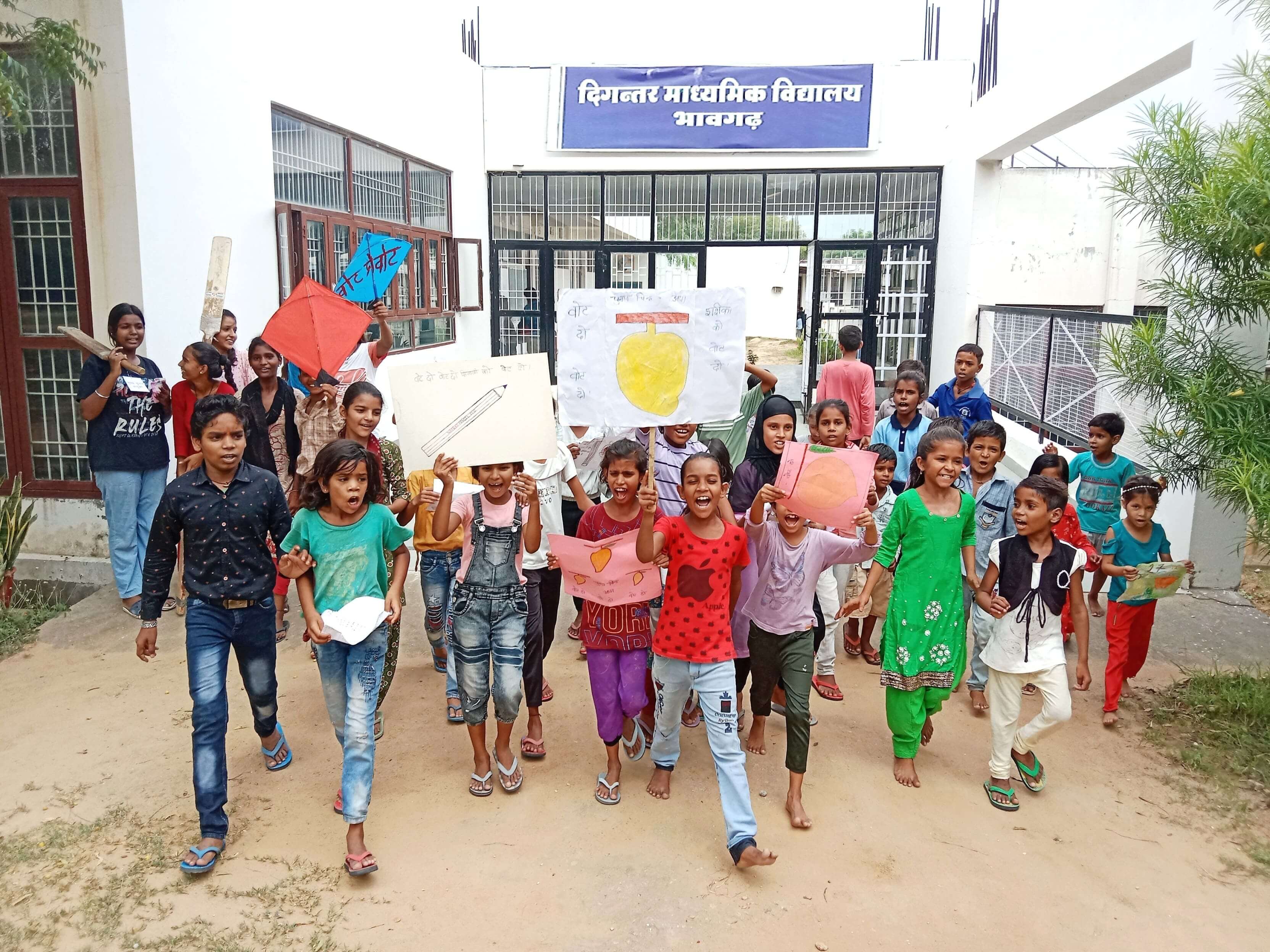 The campus also has a spacious playground, parking facilities, open space, and green cover. Approximately 400 trees have been planted over time, including both flowering trees like Neem and fruit trees such as Mango, Jamun, Tamarind, and Pomegranate. A recent addition to the school is the nutrition garden, managed by students under the guidance of a teacher. An area of 18x55 sq feet is earmarked for organic farming and at present vegetables like Corn, Ladies finger; Beans etc are grown by the students.
The playground has facilities for playing hockey and football, along with other sports and games. The campus has two tanks for rainwater harvesting. Water stored in these tanks during the rainy season is used for watering trees and plants in the school campus. This stored water lasts for about five months. In addition, rain water is collected in the pit behind the open theatre, which contributes towards the ground water re-charging.