Digantar Vidyalaya is a natural and spontaneous development out of a small school started in 1978 in Jaipur at C-Scheme on the basis of pedagogy of Neel bagh School started by David Horsburgh in Kolar district of Karnataka. Two of the first teachers were sent to Neel bagh for training.
The school in Jaipur, initially accommodated approximately twenty to twenty-five children of different age groups and diverse social backgrounds. It quickly became a vibrant centre for experimentation and reflection, allowing the founding teachers to refine their educational thought and practice.
After approximately ten years of operation, a need was felt to broad base the school through a registered society and work in a rural area where such a school was much needed. Digantar Shiksha Evam Khelkud Samiti was registered on March 31, 1987.The land for the campus was made available by the then President of the Society in the village Todi Ramjanipura, which is on the outskirts of Jaipur.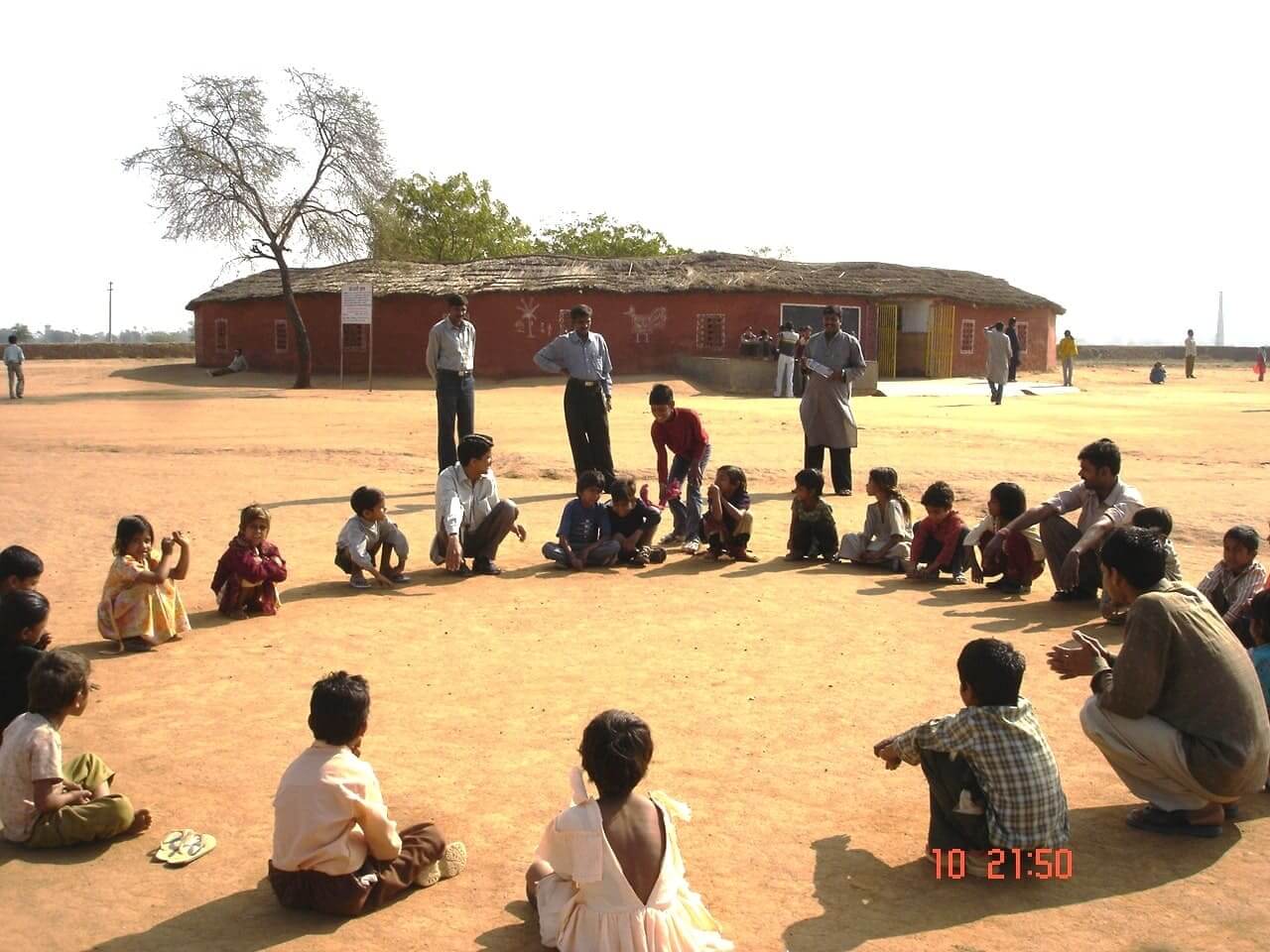 Relocating the school to Todi Ramjanipura was a significant decision in the development for Digantar Vidyalaya as well as the organisation. In 1989, Digantar as an organisation embarked on a new chapter, shifting its school and additional training activities to its present location, it's the main campus.
Throughout this journey, the community has played a very important role in shaping the nature of the school. In 1991-92, two other schools, in addition to the one at the main campus, were started in Ratwali and Bandhyali Dhanis. When the school at Bandhyali Dhani started there was no school building. Small groups of children were taught under trees. At Ratwali Dhani a community member gave space to run the school in his house. After running the school under trees for about a year a kachchaa building was constructed for the Bandhyali Dhani school. The community members helped by providing free labour, services of the tractors, water, etc., and helped in whatever capacity they could. The school was situated on government land close to Bandhyali Dhani. The community and Digantar together applied for allotment of land for the school to the relevant government offices. In 2005 the land on which the school stood was allotted to a private business. At that time the Jaipur Development Authority allotted the present Digantar Vidyalaya, Bhavgargh campus on concessional rates under Jaipur High Court orders.