Since its establishment, Digantar has aspired to become an organization dedicated to enriching the quality of education for all children by developing a strong knowledge base. The Academic Resource Unit (TARU) was created in 1995-96 in response to the need for providing academic guidance to extension programmes Digantar had taken with Lok Jumbish, Rajiv Gandhi Shiksha Mission Bhopal, and some other organisation, and to support Digantar's research work.
Over time TARU conceptualized and established around 200 Sahaj Shiksha Kendras for Lok Jumbish and about 500 Alternative Schools supported by Rajiv Gandhi Shiksha Mission Bhopal. TARU also conducted workshops for Capacity Development of (District Primary Education Programme) DPEP of national and state level functionaries in collaboration with Vidyabhavan Udaipur and Eklavya Bhopal.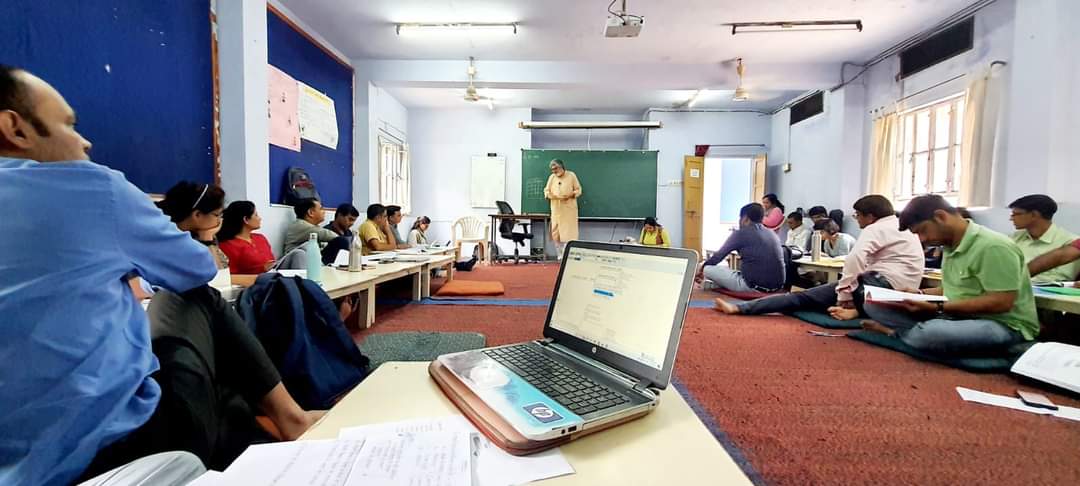 TARU team developed sets of educational materials for primary schools, including books, teacher training schemes, manuals, and reading materials. Their efforts resulted in a comprehensive set of children's books, teacher training materials, supervision systems for Alternative Schools in Madhya Pradesh, and training for about 50 state and district-level functionaries and several hundred teachers. Based on the foundational work done by the team, contextualized material for Lok Jumbish Sahaj Shiksha Kendras was developed, empowering teachers with effective training. Furthermore, training workshop material for DPEP was created to strengthen educational programs. During this fruitful period, TARU team members actively engaged in national and international educational conferences, policy meetings, and sessions with a specific focus on education reform and quality improvement.
Over the years, TARU team has collaborated with many organizations and made significant contributions to various state governments, including Rajasthan, Madhya Pradesh, Orissa, and Bihar. For the past eight years, the unit has been conducting a Certificate Program in the Foundations of Education, attracting participants from various organizations across the country. It played a crucial role in shaping the Master of Arts in Elementary Education (MAEE) program at Tata Institute of Social Sciences (TISS), Mumbai, and assisted in the initial curriculum development of the Master of Education program at Azim Premji University, Bangalore. Moreover, TARU actively participated in the development of the National Curriculum Framework 2005, with one of its members chairing the committee responsible for creating the position paper on 'Curriculum, Syllabus, and Textbooks'.